PCMI Services
Executive Team
Elizabeth Gage – Founder, President and CEO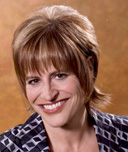 Elizabeth is a driven leader and entrepreneur who is innovative, creative, and visionary in leading a company that is committed to growth and industry excellence. She brings strong skill sets in the areas of business planning, media marketing, online marketing, sales management, creative development, product development, and financial and human resource development to the day-to-day management of PCM Interactive.
Elizabeth founded Prairie Choice Marketing in 1995 to provide creative design support to customers using Yellow Pages display advertising. Her business savvy and marketing flair were assets that fuelled growth. To shed its regional image Prairie Choice Marketing became PCM International and attained status as a Certified Marketing Representative, licensed to place Directory Advertising for National Clients in over 6,000 directories with 200 publishers in North America. Clients included national corporate, franchise, and dealer distributor firms operating across Canada and the US. The business grew and evolved and offices were opened in Vancouver and Toronto.
With declining revenues in print Elizabeth saw an opportunity in the greater search space and founded PCM Interactive a performance-based search marketing company with a mission to strategize and manage online and mobile search media for regional and national clients.
Elizabeth has a BA (honours) from Queen's University and studied Entrepreneurship at MIT Sloan School of Management.
Elizabeth´s advertising career began in 1986 in radio with Moffat Communications. In 1991, she accepted the position as director of marketing with the Winnipeg Free Press to increase circulation among special target groups. In 1993 she joined CUC International, a U.S. based company specializing in innovative community fundraising products where she earned the Best Seller´s Circle Award.
Most recently Elizabeth received top honours winning Manitoba's 2008 Woman Entrepreneur of the Year Award for Overall Excellence along with the Building Business Award presented by the Women Business Owners of Manitoba.
Elizabeth is an active community volunteer with leadership roles in a half-dozen organizations and events including: United Way Cabinet Member, Federal Government appointment as provincial chair of Canada Day, and member of the Board of Trustees for the Manitoba Theatre Centre.
She is a member of the international Entrepreneurs Organization (EO), SEMPO (Search Engine Marketing Association), IAB (Interactive Advertising Bureau), MMA (Mobile Marketing Association), and the Canadian Marketing Association. You can connect with Elizabeth on Twitter at: http://www.twitter.com/elizgage or visit her through Linked In at: http://www.linkedin.com/in/elizabethgage
Prasad Gowdar – Principal and Chief Information Officer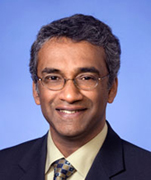 Prasad has a Bachelor of Electrical Engineering degree from the University of Manitoba and more than 20 years of experience in a range of positions in the information technology field including; programmer and analyst, systems analyst, computer resource centre manager, and chief technology officer. He has held several of those positions with the University of Manitoba. For six years he operated his own IT consulting company. He has served as chief technology officer for Work-Wireless Technologies, a Charlotte, North Carolina-based company specializing in point-of-sale software and networking development.
Prasad joined PCM Interactive in 2008. In addition to overseeing all of the technology functions and applications at PCMI, Prasad is responsible for the development and fostering of relationships with our key technology partners. He oversees the project management teams and plays a vital role in the second stage sales meetings where specific IT solutions are brought forward. You can view Prasad's profile on Linkedin at: http://www.linkedin.com/pub/4/656/68a
John Brown – Principal and Vice President of Sales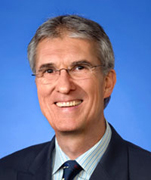 John received a Bachelor of Arts and a Certificate of Education from the University of Manitoba and did his graduate work at the University of Alberta. After a few years as a teacher John went on to pursue a career in sales. John held sales management positions with some of Canada's leading media companies including; Moffat Communications, Pattision Outdoor, Trader Media and Rogers Communications. John has over 25 years of diverse media-sales-management experience in print, radio and outdoor along with experience as an independent management consultant specializing in the sales of information technology solutions, and human resource management systems. John joined PCM International as the VP of Specialty Product Sales and became the Senior VP Sales for Canada.
John joins PCM Interactive as Vice President of Sales responsible for the development of the sales channels, company sales targets and strategies, sales presentations and tools. He plays the lead role in sales and customer service overseeing the implementation and development of Sugar CRM in support of the company's processes and procedures. You can view John's profile on Linkedin at: http://www.linkedin.com/pub/4/142/b44
Gord Gage – Vice President Business Development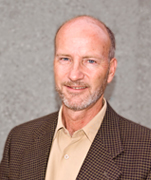 Gordon grew up in Vancouver, British Columbia where he attended St. George´s School for boys. He furthered his studies at Vancouver Community College, the B.C.Institute of Technology and Simon Fraser University.

In the early 80´s Gordon moved to Australia where he worked in the food industry for the Davis Gelatin Company prior to joining the sales team at Solahart Industries, one of the world's largest solar energy companies.
On return to Canada Gordon pursued his interest in the solar energy field based in Toronto, Ontario with Solartech Inc. His responsibilities included sales and service of installations in Ontario, Nova Scotia and Prince Edward Island. In 1984 Gordon moved to Winnipeg, Manitoba and worked as a real estate agent for many years prior to his acceptance of a 3 year term as Chairman of the Board at the Winnipeg Art Gallery.
At PCMI Gordon is responsible for Sales and Business Development.