SEO & Internet Marketing Canada
Call us on 1-800-980-4146

PCMI Services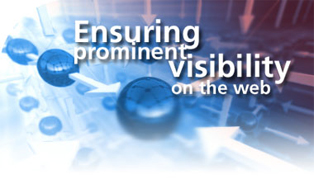 Services

PCM Interactive offers a complete range of customized online marketing and web analytics services geared to enhancing your visibility on the web. From sophisticated SEO website design with Web 2.0 functionality to robust search engine optimization, we ensure you achieve prominent visibility and greater ROI on the web.
PCMI's range of services include…
Website Usability Testing, Website Design, Re-engineering & Search Engine Optimization in Toronto and across Canada
Search Engine Optimization (SEO) and Website Design are crucial to ensure search engines rank and note your website highly in their listings and to equip your website to take advantage of all functions that evolving optimization tools have to offer. Search engine optimization starts with embedding appropriate keywords in your website that users are likely to employ if searching for your site and expands to maximize search opportunities from fast-evolving Internet user trends.
Search and Local Search Marketing
With tens of millions of active websites and billions of web pages on the internet, trying to stand above the crowd can be daunting. Our search marketing services involve equipping your website not only to rank highly across the web when you need regional, national and international presence, but to effectively convert searchers to customers. Local search marketing helps local businesses or organizations to be easily found on the web in your local or home market. It incorporates GPS and mobile optimization allowing you to be more accessible to people on the street in their community.
Search Engine Marketing and Pay-per-click
PPC advertising is an efficient tool to drive your website to the top of the search pages. At PCM Interactive, PPC campaigns are cost-effective lead generation initiatives that are supported by a smart bidding procedure and an extensive keyword research process. Apart from the prevalent keywords, we at PCM Interactive strive to discover new and pioneer keywords that could open up newer courses of competition.
We judge the efficacy of the campaign by CTR (Click Through Rate) that generates positive ROI and reflects our methodology to carry out an effective PPC campaign.
Web Analytics Services
Aside from the need for search engine optimization of your website to provide a high profile on the web, other must-haves are real-time web analytics and measurability tools to capture information about how visitors use your website once they visit. This information is vital to ensure your website remains effective in providing information web users want and for driving sales to your door.
Social media encompass website features driven by users such as blogs, discussion boards, vlogs (video blogs), video sharing sites and social networking sites. Social media monitoring is a foundation of Web 2 website profiles. The popularity of social networking sites like Facebook, Twitter, Okut, Bebo, LinkedIn and others demands your active presence to maintain web profile. PCM Interactive assists clients with Facebook Marketing and Twitter Marketing Programs.
News Release and Article Marketing
Businesses or organizations with important news or information to distribute need to connect with a wide range of traditional and new media to get their message out. Traditional targets for news stories – TV, radio and newspapers – are becoming yesterday's media in today's digital age, and now represent only a small fraction of the online targets that need to be contacted, which now include message boards, forums, blogs and social networking sites. The web has also become an unprecedented resource for information and sharing and it provides valuable opportunities for organizations, businesses and individuals to share their knowledge, expertise and insights through online articles to others who value the information.
Video & Digital Asset Marketing
The proliferation of online video has created a new and effective marketing and awareness tool whose popularity and effectiveness has exploded within only a few years. Video needs to be considered as part of your marketing mix to ensure online visibility, presence and reach. Your organization may also have an array of non-digital assets (documents, photos, videos, etc.) that can be digitized for the web to broaden your marketing presence.
With more than three billion wireless subscribers around the world, mobile phones and wireless communications have become ubiquitous in today's society. The evolution to faster more robust wireless networks along with expanding capabilities of mobile phone and wireless PDAs like the Blackberry and iPhone with GPS and Internet access is fuelling subscription growth. This revolution is opening a vast array of marketing opportunities that your business or organization needs to capture in order to serve users on the go and deliver useful information in real time whenever and wherever they need it. PCMI provides leading edge Mobile Marketing Solutions in Canada including SMS marketing programs.
Contact PCM Interactive for all your online marketing needs.